Probate Real Estate?
Southern California Depends on Us to Get Their Home Sold!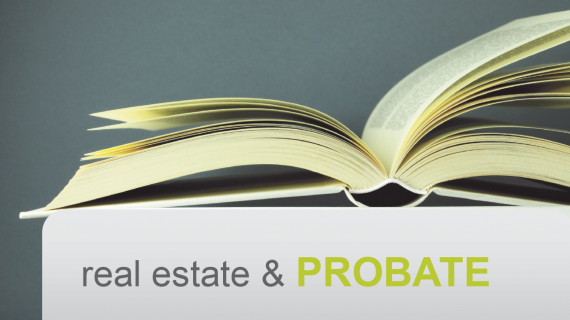 Probate Realtor and Probate Real Estate Specialists
Probate real estate is a specific niche within the real estate profession. A specialist will have the experience to provide proper forms and disclosures to you and your attorney. The process will be easier as both your probate attorney and your probate real estate specialist will know exactly what to provide to one another.
No Obligation Required!
Complete the information below, and an experienced Probate Realtor will contact you to answer your questions and discuss a success plan.
Buy Home Direct is experienced in handling probate sales throughout California.   Our Broker is a Certified Probate Real Estate Specialist (C.P.R.E.S.) as wells a Senior Real Estate Specialist (S.R.E.S.). As specialists we have more experience, knowledge,and resources than general real estate agents.  Along with your attorney, we can assist you in navigating through the probate system.  We can help you in handling your real estate matters quickly and responsibly whether you are personally located around the corner or across the country.
As probate specialists,  we have three types of clients:
1- Those that want to liquidate a property quickly, as is without repairs or trashing out;
2- Those that want to maximize the asset and sell on the open market for top value;
3- Those that need assistance in negotiating the purchase or sale of a home with a reverse mortgage.
We can assist in all three scenarios. In addition to listing and selling the property and providing full service, experienced representation, we can also:
Make court appearances with your attorney
Arrange for inspections
Coordinate cleaning of property
Organize shipping of items
Provide all legal disclosures
Assist to ensure property is secure
Obtain title documents
As Probate Specialists, we don't provide just one service to our clients; we also assist our clients in handling the details that can help make the process as easy as possible.
Want to know more about Probate Real Estate?
Probate is the legal process wherein the estate of a decedent is administered.  It is the legal method to transfer assets such as houses, cars, stocks, bonds, boats, and personal belongings from a deceased person's name to his or her estate so they can be sold or distributed to the heirs.
When a person passes away and had accumulated assets in excess of $100,000, his or her estate must go through probate, and the process is overseen by a probate court. If the decedent leaves a will directing how his or her property should be distributed after death, the probate court will determine if it should be admitted to probate and given legal effect. If the decedent dies intestate—without leaving a will—the court appoints a Personal Representative to distribute the decedent's property according to the laws of Descent and Distribution. These laws direct the distribution of assets based on hereditary succession.
Real Estate may be included in an estate. Sometimes the real estate is owned free and clear but other times the property may be encumbered by a mortgage.  Real Estate affected by probate can include houses, condos, timeshares, lots of land, and commercial properties.
If a Personal Representative or an Executor is named it is his or her responsibility to gather deeds, insurance papers, annuities, and mortgage documents. The Representative is also responsible to  safeguard the assets while in the midst of probate and to liquidate according to the decedent's wishes or as necessary in order to pay outstanding obligations.
In California, there are specific rules and guidelines to follow when handling matters of an estate so it's important to rely on the help of a Probate Real Estate Specialist to make sure the correct processes are followed.
I Want an Expert to List and Sell Our Home
As probate real estate experts, we are familiar with the guidelines of the court, and we will work in conjunction with the instructions of your attorney.  We work with the goal to net you the most proceeds possible. If you have a standard equity sale, we are happy to put our skills to work for you to obtain top dollar while offering extremely competitive rates. If there is a threat of foreclosure, call right away so we can communicate with the lender and prevent any further action.
I Am an Heir, and I Want to Buy Our Family Home
So long as all heirs are in agreement, it is possible to purchase a family home- even if there is a reverse mortgage.When a reverse mortgage comes due as a result of a borrowers death, the heirs to the estate may either refinance the home and keep it, sell the home and cash out any equity, or turn the home over to the lender. (Note, however, that the first two options are not available if the home is underwater, because there is no equity).
We Have Equity, and We Want a Quick, Fair Cash Offer
No Problem! If your home is a part of a probate where you just want to liquidate the asset quickly, we have a large network of investors who are ready to provide a fair market cash offer and close fast. When you sell to an investor, the property is sold as is with no repairs. If the property needs trash removal- no problem.  The Buyer will pay for closing costs and the only thing required of the seller is signing the necessary escrow paperwork.  There will be no out of pocket cost for you.